So I'm sitting in my room right now having a mini Pixar movie marathon. I've just started Toy Story. So I decided that I'm going to start my trip report. Here I go....
So I didn't leave until Sunday but I'm going to tell you about Saturday. By Saturday my family hadn't even packed yet. I spent that day getting every single piece of luggage out of storage. Which included the little closet/attic thing in my room, the laundry room, and my dad's office. Then I organized all my clothes and things and set them on my bed. Then I went to work at 5. After work at like 11 I took a shower. Then I started packing up the luggage. Which really doesn't take that long. Then I went to bed around 1:30ish.
At 6:30 my alarm goes off on my phone. I wake up and get my contacts, retainer and other various items in my luggage. I'm ready to go to the airport. We leave around 7:30 after packing up the car. All 5 of us breeze through check-in at southwest and through security. Now we wait. Our flight was at 8:50 and we started boarding around 8:20/30. On the plane I just listen to various podcasts and watch Finding Nemo with my brother and sister on my laptop. Then we land.
At the airport we go to Magical Express. I do love not waiting for your luggage. We board the bus and head over to Walt Disney World! About 30 minutes later we're there. Yay! My mom checks us is. The lobby was pretty busy. It was the day of the full marathon and it was around 12:30 so most of the marathoners were done with the race. Our room wasn't ready yet so we left our laptops and various items with the bell hop people. Then we head on over to Beaches and Cream for our traditional lunch.
Did I mention yet how cold it was? It was in the 30s.... it's FLORIDA! I was supposed to leave that home in Rhode Island. We were all wearing coats, scarves, and gloves. And the wait for Beaches and Cream was an hour. A lot of marathoners had gone there for lunch apparently. So after the long, cold, hungry wait we finally eat. I got a cheeseburger with fries and a vanilla coke. I love vanilla coke. I make them for myself all the time at work.
After lunch we head on over to Epcot. Usually we do MGM our first day but because Test Track was going to be down the 11th to the 17th we made sure we did it. My brother and I walked ahead of the rest of the group towards the international gateway. While we were walking we heard Christmas music.... on January 10th... 2 weeks after the fact. Once we got into Epcot we still see Christmas... At least I got to see the decorations. Especially if I don't get into the program I still saw some of Disney Christmas.
We arrived at Test Track and the wait time was absurd. We opted for the single riders line. Meanwhile my mom, dad, and sister were far behind us. My dad had hurt his leg at work a few weeks before and didn't want to use a scooter and my sister wasn't feeling well. My brother and I did the single riders line. I didn't care if we did it all together I just wanted us all to do it since it would be closed the rest of the trip.
After my family had all caught up and we all had done test track my dad and brother went to the Rose and Crown pub to get a Guinness. My sister and I headed back to the room which had become available.
Because it was a travel day we all were feeling a crappy and cranky. So we stayed in the rest of the night. Here's a picture of our view:
The next day was Monday and we headed over to MGM... sorry Disney Hollywood Studios. But to anyone who went to that park before 2008 it's still MGM to them.
We headed on over to Toy Story Midway Mania. No one in my family had done this yet. The last time my brother and sister went (2006) it wasn't open. My parents went in May '08 and they left the line due to rude guests. When I went in July the line was just too long and it was too hot to wait in the outside queue. But since the weather was
nice
we all did it. We even got to see the lamp show. I really liked the queue to this ride. I took lots of pictures.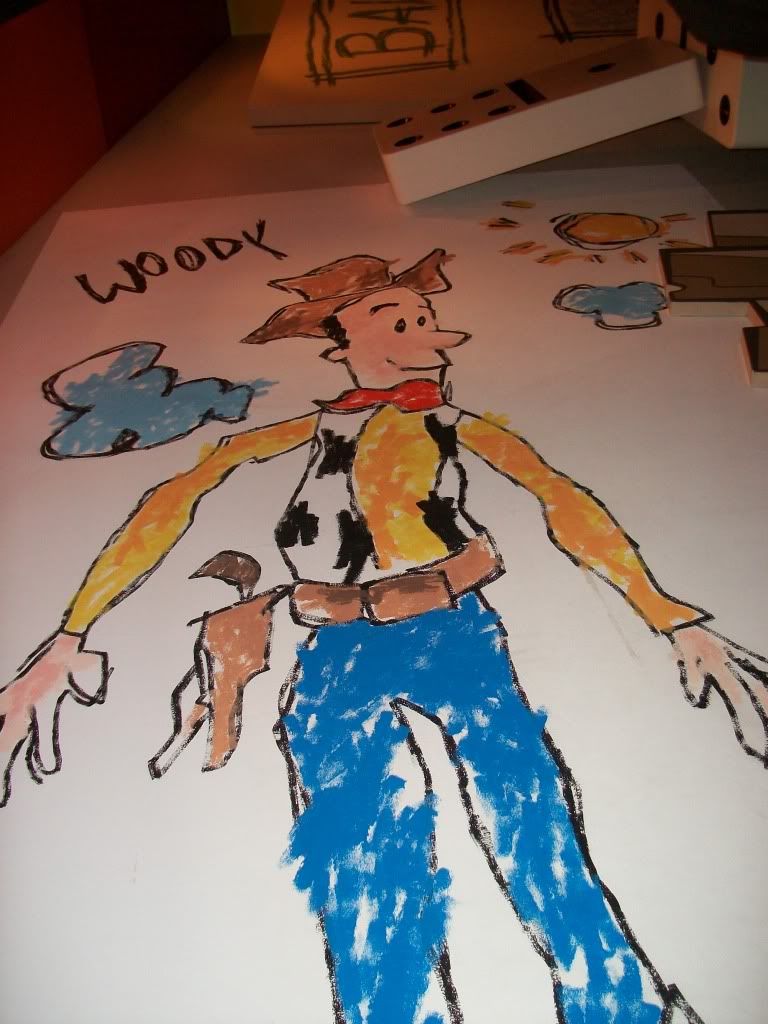 After Toy Story we got lunch at the Backlot Express.. I think... I'm not sure of the name. After that we did Great Movie Ride. We had the gangster scene. I don't remember ever getting the Cowboy scene.. After that we all did Tower of Terror and my brother, sister, and I did Rockin' Roller Coaster. As we were leaving Sunset Boulevard the Streetsmosphere actors were out and about. We ran into Melvin Macheesmo. He was fantastic.
My sister actually walked up to him and asked him for an autograph. Here's a short video:
I wish I had filmed the entire time he was there.
After that we headed back to the resort. It was around 5 at that point.
After a few hours of rest we all headed out to Epcot for dinner at Les Chefs de France. I ordered the duck. It was delicious. That and the Canadian soup are my new favorite meals. After that we all wobbled back to the Boardwalk and went to sleep.
Tuesday was Epcot. You have to love Epcot if you stay at the Epcot resorts. I went everyday this trip except for Saturday.
My mom said that we were meeting someone at the Pin station. First we got fastpasses for Soarin'. Turns out the woman we were meeting was someone who my mom had been talking to to set up a Scavenger hunt... We were all a little apprehensive. It might have been better if we were all younger. The scavenger hunt took us from Mouse Gears to imagination, Mexico, Norway, China, Germany, Italy, and finally America. After all the running around we were starving and it was about 1 pm.
We went over to England and went to the Rose and Crown to get fish n' chips. They were delicious. After that we all minus my sister went to Soarin' to use our fastpasses. After that my parents went back to the room and my brother and did some of Future World. We did Living With the Land, which I haven't done in years. Then we did The Seas with Nemo and Friends. After that we headed on over to Spaceship Earth with a 00 wait time. Why have I ever waited in line for that attraction?! Because I go in the summer, that's why. My brother made a really crazy face for the picture in that ride and they didn't use it for the video. So don't put your hands on your face when you take the picture or else they won't use it. After that we did Mission Space and then we headed back to the hotel.
On the way back my mom texted us and said that we had a surprise Illuminations cruise that night. So it was about 6:30 by the time we got back to the room and we had to be at marina before 8 pm. That left just about an hour to rest. So I collapsed on my bed and listened to some podcasts. My brother didn't end up going on the cruise he just went to Epcot and took pictures of the show.
Our driver was really nice. He explained the whole story of Illumination. I never really noticed what exactly was on the globe as the show went on. But it was really cool. If you ever do an Illuminations cruise request Mike.
I had an early start the next morning. I had my Keys to the Kingdom tour at 8:30. I wanted to make sure I was on time because I knew they would probably leave without me. I was on the bus by 7:40. Here are some cool early morning pictures.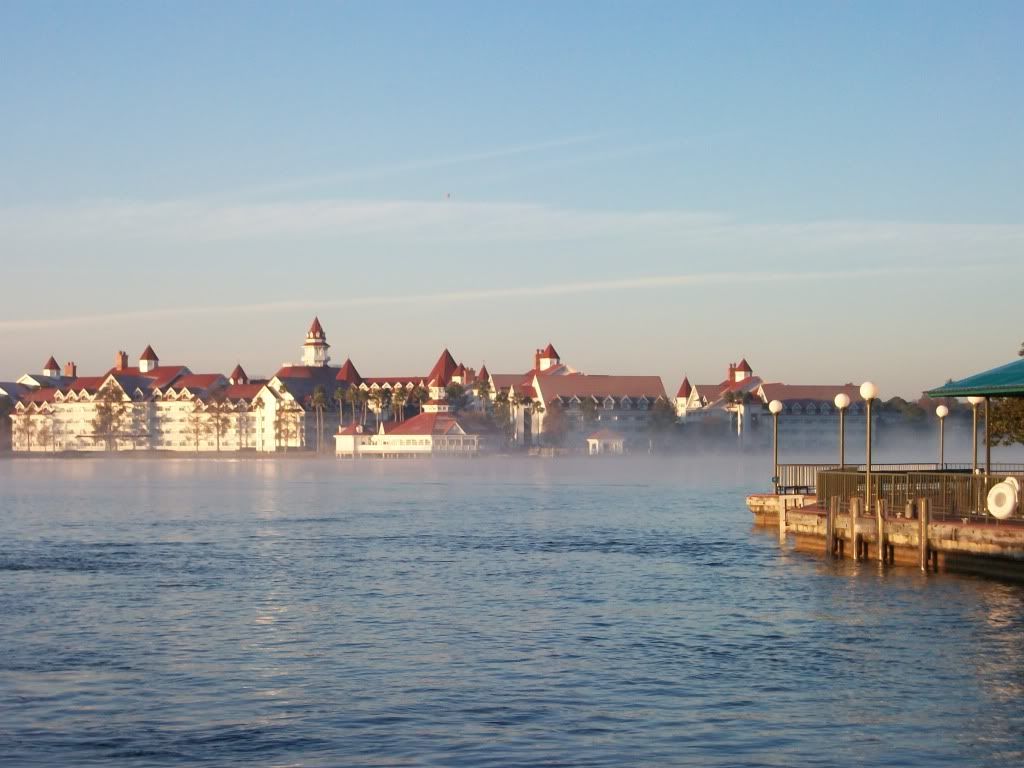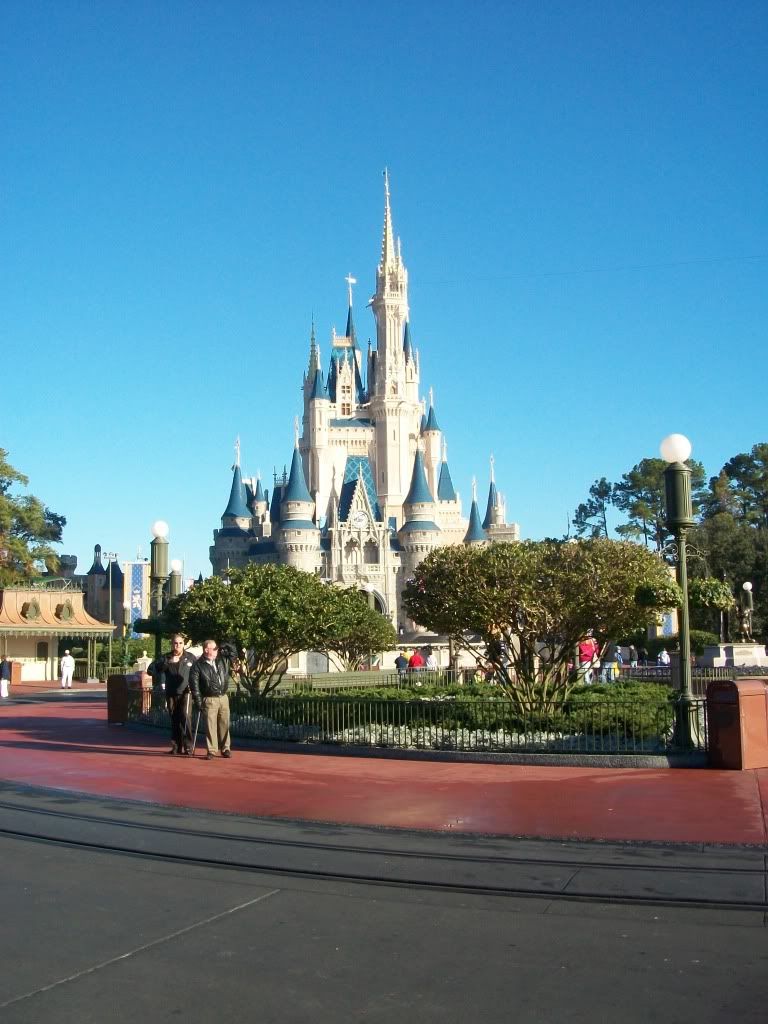 My tour was fun. If you have read up on Walt Disney and the company's early days then don't go on the tour. Especially if you're a college program hopeful because the only cool part about this tour was going backstage. We went backstage twice. The first time we went behind Splash Mountain and into the building where they keep the Spectromagic parade floats. The head of Magic Kingdom parades was in there too and he told us a lot about how they train the drivers of the floats and why some floats might not be in the parade on some nights. His name was Bruce Wolfe. After that backstage experience we had lunch, went on the Haunted Mansion, and then went to the utilidors. We didn't really walk around a lot there. There were just some display cases specifically for the Keys to the Kingdom tour. Also I saw Woody and Jesse backstage without their heads on. That was cool and different.
After the tour I met up with my family and my brother and sister took the train over to Toontown and we did Barnstormer on our way to Tomorrowland to ride Space Mountain. After that we did Thunder Mountain because we'd grabbed fastpasses for it. Then I was dead tired and hungry. My sister and I stopped by the bakery on Main Street and I got a cheese danish. Then we went back to the hotel.
That night my brother and I went to Epcot and had dinner in Germany and watched Illuminations from the best spot to watch it. Then back to the room.
The next day we did Animal Kingdom.
We did Everest 3 times and then did Dinosaur and lunch. Then my dad and I headed out to go to the TTC and went over to the Richard Petty Speedway and did the Ride-along for free! From now until the end of March annual passholders can do the ride-along for free. That was really fun. You go up to 140 miles per hour.